News, etc.
PB Heat, LLC recently exhibited at the AHR Expo, February 6 – 8 at the Georgia World Congress Center, Atlanta, GA. The annual show is one of the largest of its kind, and a pinnacle event for those in the HVACR industry! Manufacturers, engineers, contractors, wholesalers, facility managers and architects…just some of the many who exhibit and/or attend the global event. The 2023 AHR Expo featured over 1775 exhibitors and attendance was estimated between 30,000 – 35,000 according to show officials.
In addition to several long-standing Peerless® products, PB Heat, LLC showcased their new Peerless® PureFire® 2000-4000 MBH condensing boiler, one of five new sizes recently added to the PureFire® family. PUREFIRE® commercial gas-fired condensing boilers are available in twelve sizes with BTU's ranging from 399 to 4,000,000. Boilers have ETL certifications for U.S. and Canada and are ENERGY STAR® certified*! The PureFire® is environmentally friendly with LoNOx operation and has thermal efficiencies up to 98%. The direct-vent, sealed combustion boiler is cascade capable up to 16 boilers and features a one-year parts and a 10-year limited warranty on the heat exchanger.
PB Heat exhibited alongside partners Noritz and Facilities Resource Group (FRG) for a very successful AHR 2023 Expo!
(*does not include 2-4 million size units)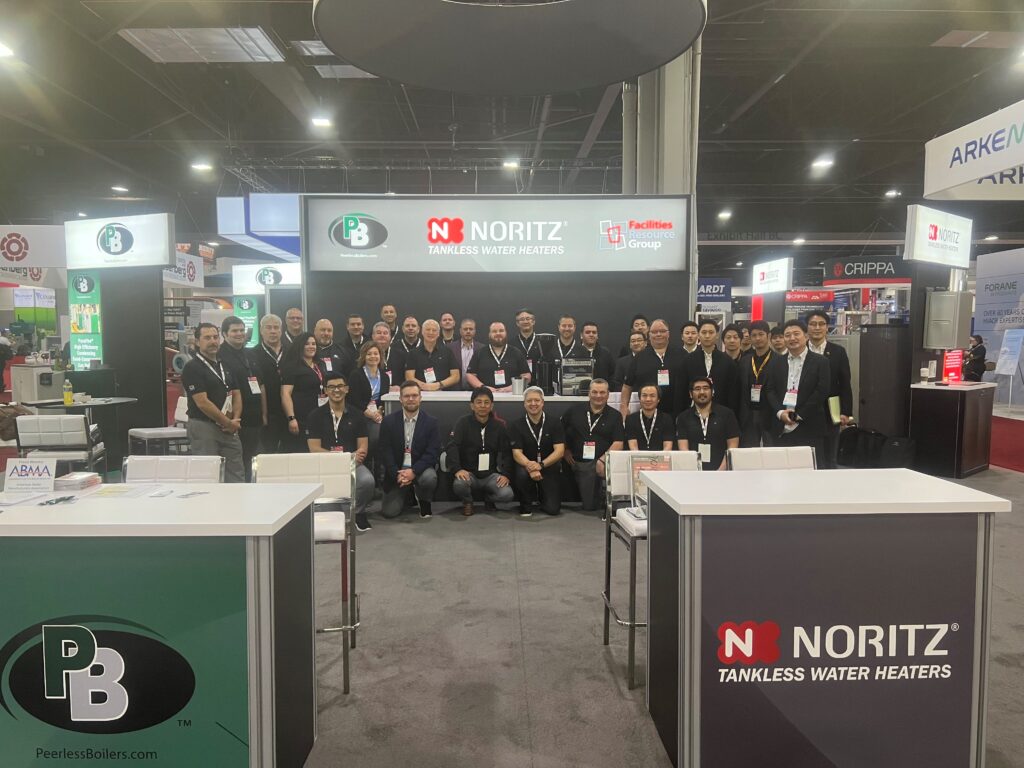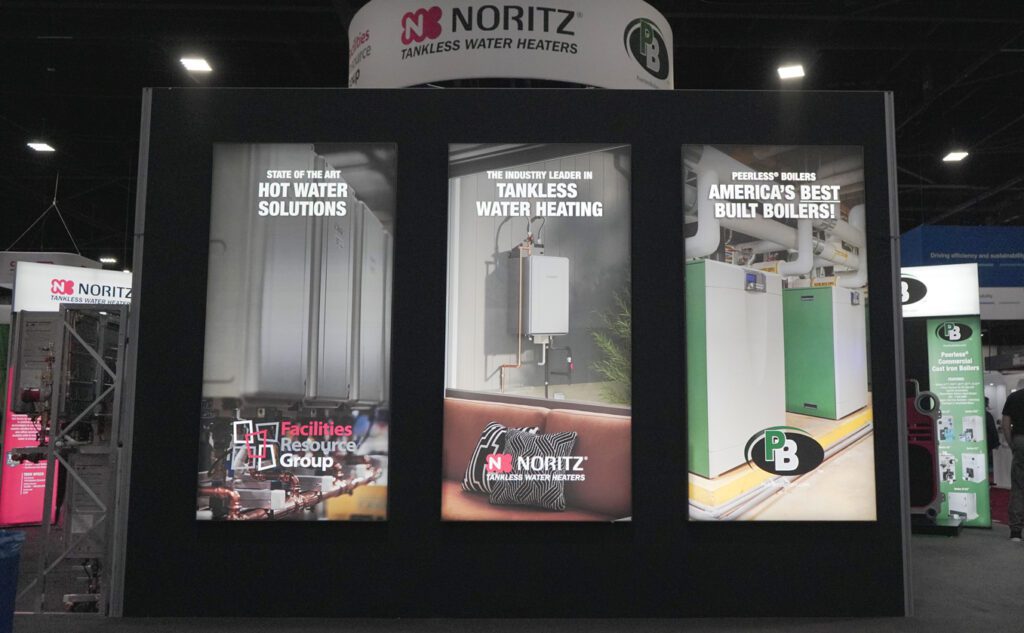 ---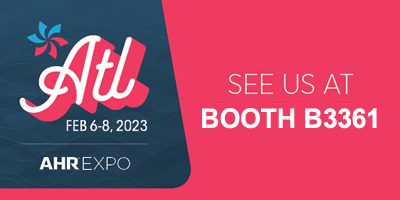 ---
---
---
PB Heat, LLC has been honored as the "2021 Manufacturer of the Year" by Oil and Energy Service Professionals (OESP). PB Heat, along with several individual Industry Award Winners, were recognized at the May OESP Board of Directors' meeting. PB Heat Commercial Specialist, Rich Michael accepted the award on behalf of the company.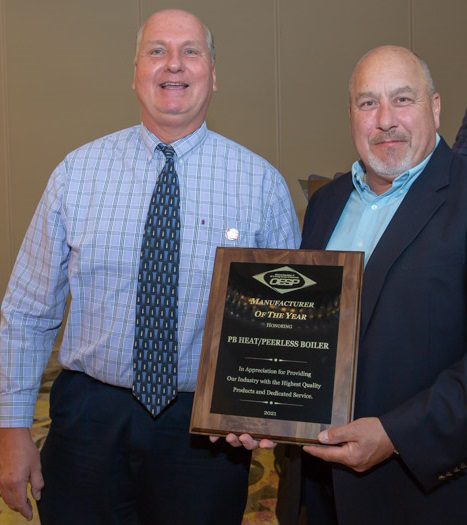 ---
Congratulations to Dave Palmer of William J. Riley Plumbing & Heating Company, Warwick, RI who recently installed his 1001st boiler! The boiler – a Peerless® Series WBV® oil-fired, cast iron boiler was installed in a home in Riverside, RI. Eddie St. Jean, sales manager for Walter Morris Company – a Peerless® Boilers manufacturer representative – said of the install, "it was a pleasure to see 'real pros' design, organize and perform in tight quarters, especially with the narrowest of stairways to the basement!" Palmer was assisted by Nick Francis and Andrew Adams.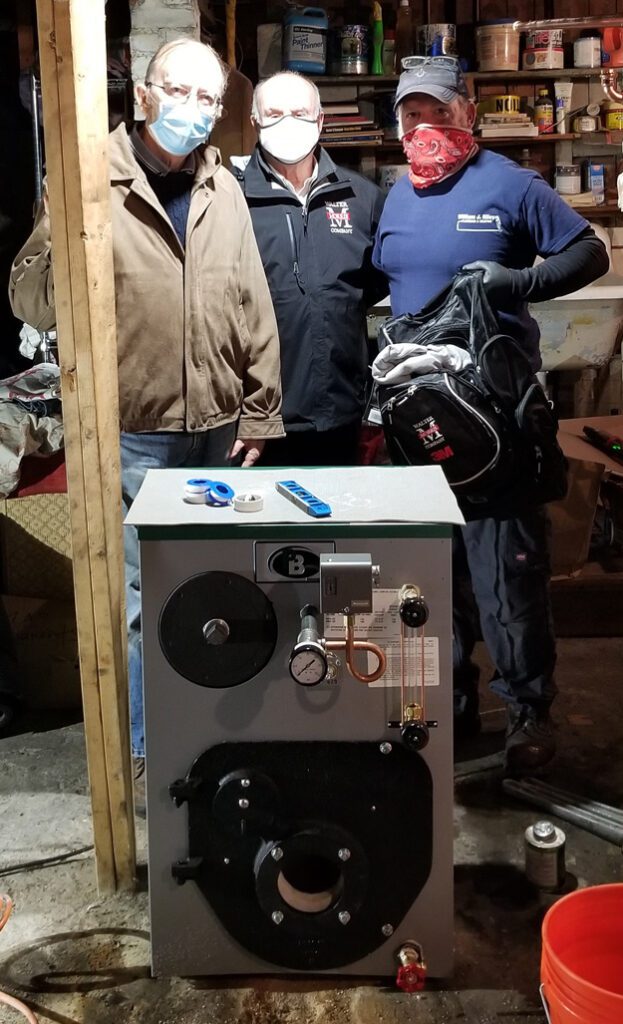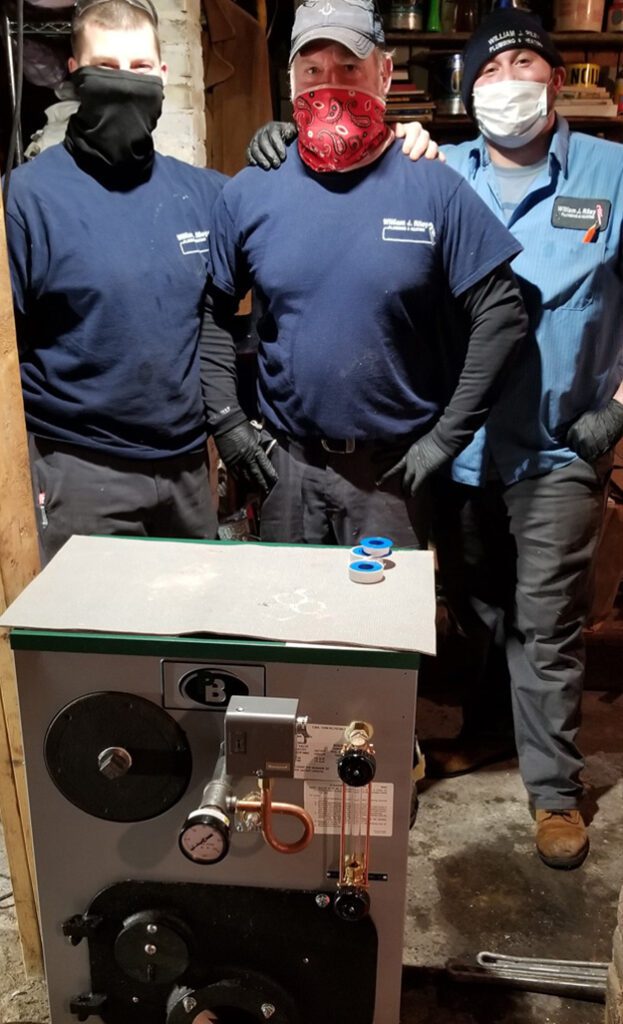 Chuck Dunn, regional manager for PB Heat, LLC and Bill Riley, owner of William J. Riley Plumbing & Heating Co. visited the installation to offer congratulations to Dave Palmer; Palmer was gifted goodies from both PB Heat, LLC and Walter Morris Co.
---

PB Heat, LLC and the Peerless® Boilers brand is proud to be a new sponsor of JB Fortin Racing for the 2021 season. The partnership with Peerless® Boilers will allow JB Fortin of Holtsville, NY to embark on an ambitious 2021 race schedule including: NASCAR Whelen Modified Tour, Stafford Motor Speedway Modified Open races, Thompson Outlaw Open Modified Series events, as well as some Riverhead Raceway Advance Auto Parts Weekly Racing Series NASCAR Modified races.
"We are very excited to have a brand such as Peerless® Boilers' stature join JB Fortin Racing for the 2021 season" Fortin stated.
Fortin, #34 heads to the 2021 NASCAR WMT campaign with 24 starts under his belt and is proud of how his young team has evolved in just two full seasons on tour. Fortin is a second-generation NASCAR Modified talent following in his father's footsteps. Follow JB Racing's 2021 season at JBFortin.com.
---
Check out these quick tips from Hartford Steam Boiler on how to avoid future boiler failures!
---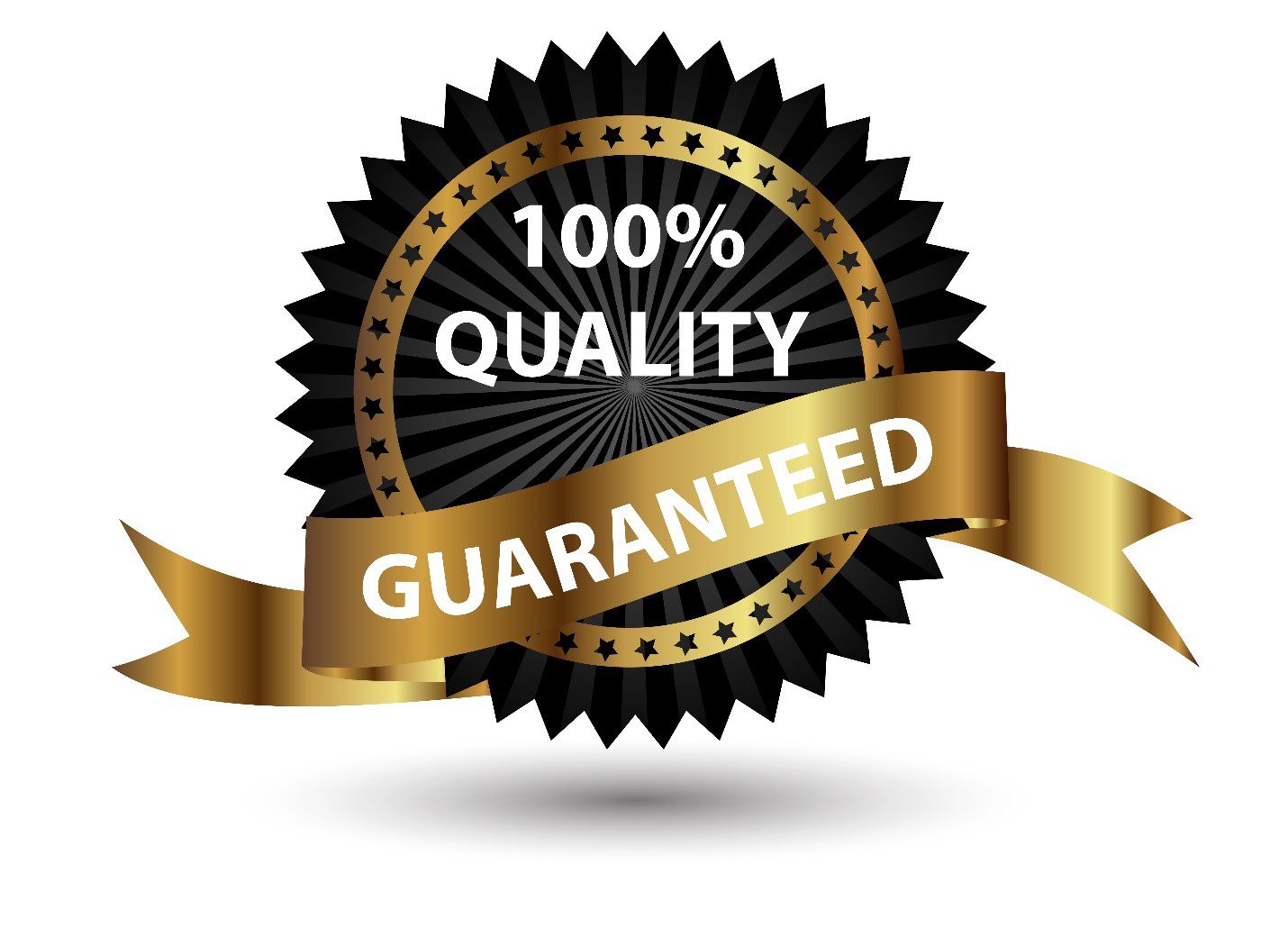 Here at PB Heat, we understand the challenges our installer partners face on the job, and that's why we not only sell America's Best Built Boilers, but we also back them with a multi-faceted Peerless® Boiler warranty program that's easier for contractors—and your customers—to understand and utilize.
After all, as an experienced residential and commercial boiler installer, you're undoubtedly familiar with various manufacturers' warranty programs—both the original "factory" warranties on equipment, as well as extended service agreement (ESA) offerings.
You're probably also used to being confused about how some of these programs work and how to help your customers easily enroll for better peace of mind on their new condensing equipment purchases. Later, when you need to make a warranty claim for work you performed, it can be frustrating to determine the paperwork you need to file, too. Have you had this experience?
Well, we've recently updated the Peerless Boiler Complete Warranty and Extended Warranty programs to address several of these pain points and provide a better guarantee—and warranty claim experience—for everyone who chooses Peerless Boilers.
Here's what you need to know.
(more…)
---
Here at PB Heat, we pride ourselves on offering our valued installer partners the broadest range of residential and commercial boilers in the industry to meet the comfort needs of any interior space their clients present to them—"from cottage to convention hall." And our new blog will share insights and answer questions about some of our most popular products to help you best appreciate and understand the benefits Peerless® Boilers can bring to your HVAC contracting business or distributorship.
Today's post (our first!) is part one in a two-part series about maximizing high-efficiency gas boilers—which, as you've likely experienced—are a particularly hot product now both in residential and commercial applications. These incredibly efficient pieces of equipment are excellent as new installs, but also have generated a lot of interest in the retrofit market as consumers search for more efficiency and utility rebates to help lower the cost of the upgrade.
Let's take a closer look at how you can achieve successful installation of new high-efficiency gas boilers, specifically in residential and light commercial settings, by concentrating on a few best practices.
(more…)
---