Residential Boilers - Gas Boilers

Series Cast 92-2™ Boiler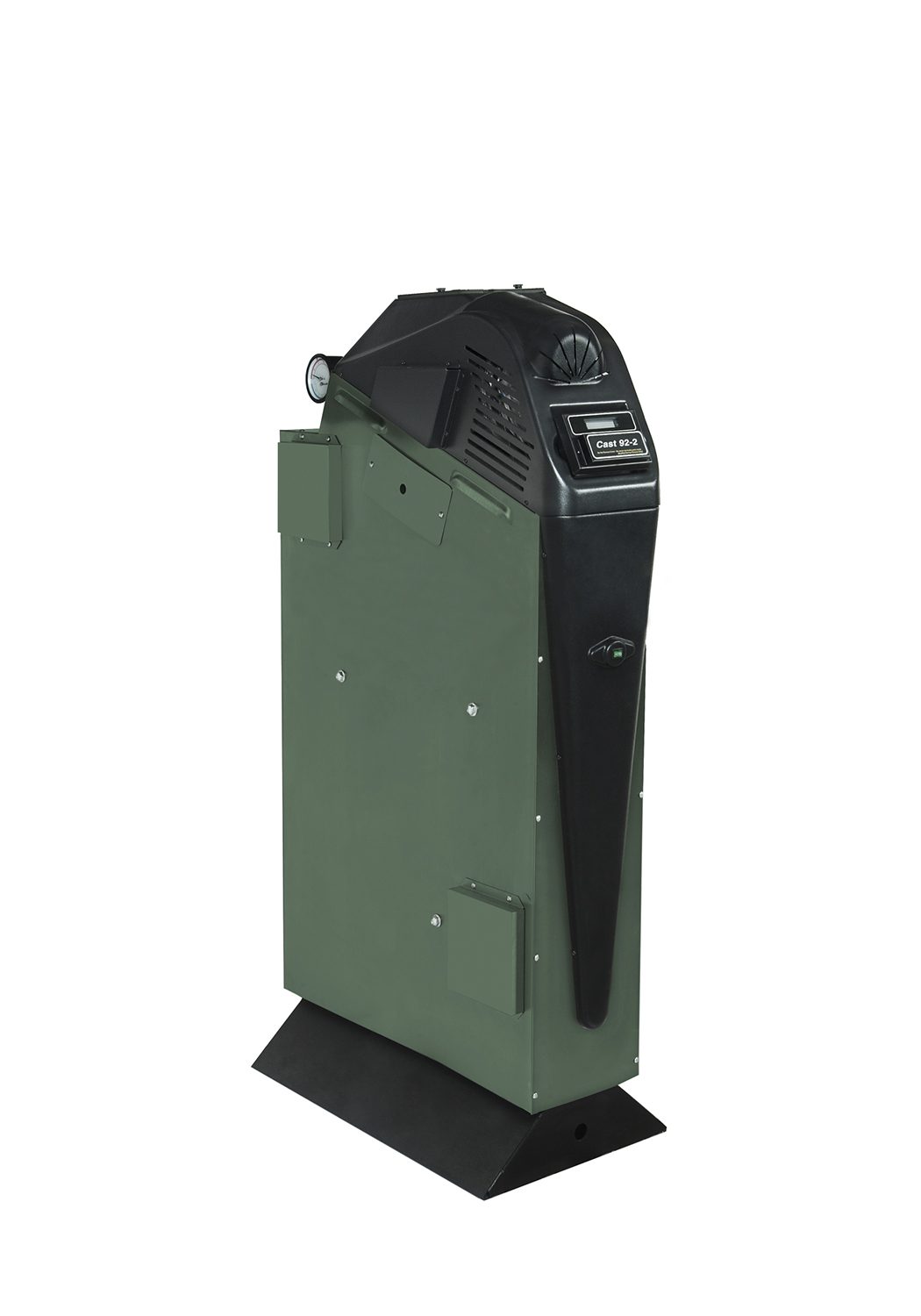 The 90% efficient ENERGY STAR® certified Series Cast 92-2™ is a condensing gas-fired cast iron boiler. The cast iron heat exchanger retains heat longer than other types of heat exchangers and contributes to the extreme durability of the boiler. The Cast 92-2™  is environmentally friendly with low emissions for both CO2 and NOx and features quiet operation. The boiler's compact, space-saving design makes it perfect for replacing older, larger, less-efficient cast iron boilers.
---
Product Details:
Type: Residential
Construction: Cast Iron
Fuel: Gas-Fired (Natural or LP)
Input: 40 to 199 MBH
Output: 37 to 184 MBH
Venting: Sealed Combustion, Direct Vent
Trim: Water
Combustion: Direct Spark
Boiler Model Number
Input, Btu/hr
Output, MBH
Gas Pressure, W.C.
Voltage
Flow GPM
Temp. Rise (°F)
Vent Length, Equiv. Ft.
Air Inlet Length, Equiv. Ft.
Min
Max
Min
Max
Min
Max
Min
Max
Min
Max
92-2
199
184
2″
14″
120VAC/60Hz/IPH
2**
36
20
100
0
100
0
100
| Water Volume, Gallons | Flue Dia. | Current FLA, Amps | Boiler H.P. | NET Ratings, Btu/hr | AFUE, % |
| --- | --- | --- | --- | --- | --- |
| 4.75 | 3″ | 2.75 | 5.3 | 148 | 90 |
**At 100% Input