Residential Boilers - Gas Boilers

Series MI® Boiler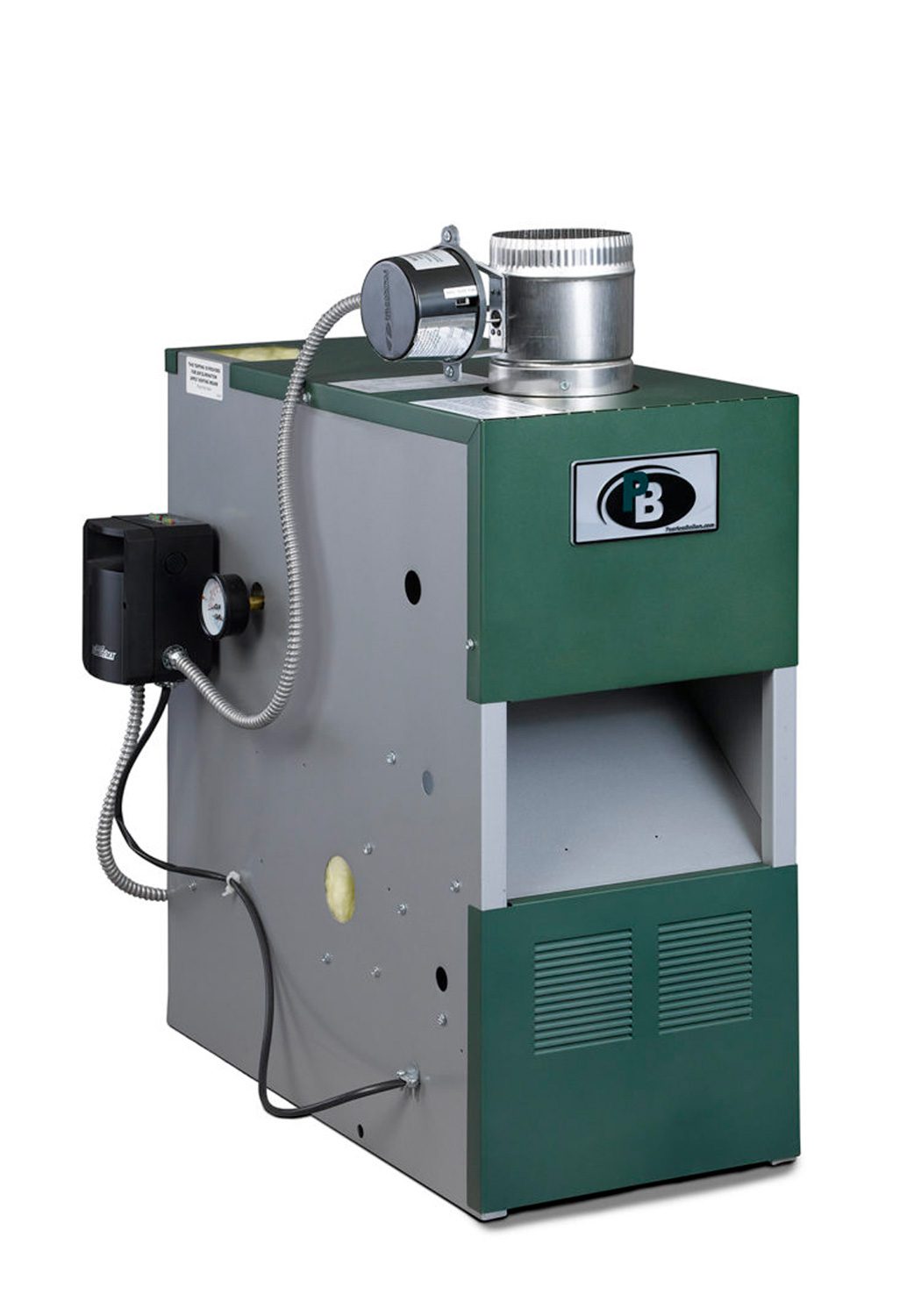 The Series MI® residential, cast iron, hot water boiler is fully packaged and ready-to-install in conventional chimney applications. The key component of the Series MI® boiler is the heat exchanger which features a greater percentage of cast iron than the competition for a long life of durability and dependability. The front-facing integral draft diverter lends to a low-profile design allowing for installation in tight spaces with low ceilings. Backed by a non-prorated lifetime warranty on the heat exchanger, the Series MI® is a top choice!
---
Product Details:
Type: Residential
Construction: Cast Iron
Fuel: Gas-Fired (Natural or LP)
Input: 70 to 260 MBH
Output: 58 to 211 MBH
Venting: Natural Draft
Trim: Water
Ignition: Spark Pilot
Series MI®
Water Content, gal
Model Number
Input, MBH
Heating Capacity3, MBH
Net Ratings Water1,2, MBH
AFUE3, %
MI-03
70
58
50
82.2
4.72
MI-04
105
86
75
82.1
6.00
MI-05
140
115
100
82.0
7.28
MI-06
175
143
124
82.0
8.56
MI-07
195
160
139
82.0
9.84
MI-08
227.5
186
162
82.0
11.12
MI-09
260
211
183
82.0
12.40
Net water ratings based on an allowance of 1.15.
Consult factory before selecting a boiler for installations having unusual piping and pickup requirements, such as intermittent system operation, extensive piping systems, etc.
Heating Capacity and Annual Fuel Utilization Efficiency (AFUE) ratings are based on U.S. Government test.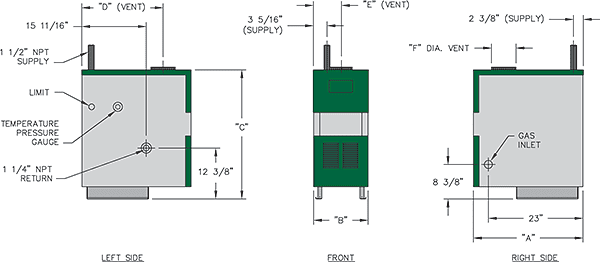 Series MI® Boiler Dimensions
Boiler Model Number
Jacket Length (Depth)
"A"
Jacket Width
"B"
Jacket
Height
"C"
Rear of Jacket to c/l of Vent
"D"
Left of Jacket to c/l of Vent
"E"
Vent Size Diameter
"F"
MI-03
26-5/8″
12-1/2″
31-3/8″
20-13/16″
6-1/4″
5″
MI-04
26-5/8″
15-7/8″
31-3/8″
20-13/16″
7-11/16″
5″
MI-05
26-5/8″
19-1/4″
31-3/8″
21-13/16″
9-5/8″
6″
MI-06
26-5/8″
22-5/8″
31-3/8″
21-13/16″
11-5/16″
6″
MI-07
26-5/8″
26″
31-3/8″
21-13/16″
13″
7″
MI-08
29-5/8″
29-3/8″
31-3/8″
23-5/16″
14-11/16″
8″
MI-09
29-5/8″
32-3/4″
31-3/8″
24-5/16″
16-3/8″
8″